Thu Oct 04, 2018 12:35 pm
Hello everyone, I'm Ben from New York City and I am a guitar-aholic. I considered entering the 12-step program, but I just love guitars too much, so its not going to happen. My guitars of choice these days include a Monson Nomad and a Reverend Volcano H90. I live in an apartment in the city, so I play through a computer interface with a variety of plug-ins (Scuffham S-Gear preferably) and pedals (current collection includes a Dunwich DA120, a Fuzzlord FU-2, a Stomp Under Foot Green Russian, a Behringer SuperFuzz FZ-2 clone and a BAT Black Sheep). I'm into stoner/doom/hard rock or whatever you call it these days - Sleep and other bands of that ilk. I have a bad habit of trolling craigslist to find other people to jam with and start something up, but so far no luck - maybe I'm just too old at this point and I should resign myself to just fantasizing about rock and roll glory. I'm glad to be a member of this forum so now I don't need to watch my wife's eyes glaze over as I ramble on about my music and guitars, etc.
Fri Oct 05, 2018 10:39 pm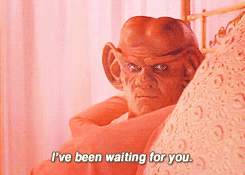 Fri Nov 02, 2018 3:37 pm
Greetings all. My name is Ceragan42 (aka Chris). Guitarist since I unearthed my father's guitar from the basement back in 1976 (I was 6).

I play post rock on Warmoth Thinlines. Current EQDs include an Afterneath, Dunes, Organizer, and Avalanche Run.

Keep it unusual and unexpected


Thu Jan 24, 2019 4:38 am
first self-introduction in a few months!
i'm starthammering. i've been watching you all for a while.
i'll talk about noise and try to get smarter and kinder with you.
i'm building a small studio in my house and learning how to record properly.
i'll probably disappear at some point like all the rest of them.
Tue Feb 05, 2019 3:02 pm
ello ello
I too like pink bands

Welcome!!
Tue Feb 05, 2019 4:23 pm
I tried like 8 different forms of the same google search, trying to find out if "pink" was like some obscure music genre.
Hey, it could be.
Tue Feb 05, 2019 4:27 pm
pink > punk
Mon Feb 18, 2019 12:08 pm
Hey everyone. I'm sorry for having been away so long but have been reluctant to join in for my inferior ways.

I tried to come back a couple years ago I guess. I was unwell. I'm on the mend.

Everyone was so very kind here and I have signed in a lurked a few days.

This is an awesome community. Even if I have been unwell, this is the only online community i've Ever enjoyed.

Thank you all for so much.

So much weird stuff has happened?

I still geek out over things and then I find new things and through you I learn so much.
To this day the Dr. Scientist Tremolessence is the best Trem I have ever used.
Personally, of course. I'm sure people have preferences. I gave away my Overdrive which I regret. Because now I have to get a new one. Which of course I'll be getting from smallsound/bigsound whatever way I can. I'm sorry, the dude just loved it so much and wasn't into the game. I am guilty of having a single Strymon on board.

Behndy, 'sup.

fuzzbringer, 'sup.

Changeez, 'sup.

Jfrey, 'sup.


Brian and Ryan' sup.
Mon Feb 18, 2019 12:18 pm


Mon Feb 18, 2019 1:09 pm
Heyyyy!! Nice to see you back.

Mon Feb 18, 2019 1:24 pm
Welcome! (Back!)

You'll like a SS/BS OD in any of the flavors. My fave happens to be the Mini. And I can't tell if you you're guilty of having one Strymon as in it's not something approved on here, or that you don't have enough. Neither is something to worry about—use what you like!

I feel like that's the approach around here that I most appreciate. There's nobody really telling you that you have to have one thing or another, rather just suggestions based on good (or sometimes bad) experiences. The "if it sounds good, it's fine!" approach on ILF has helped me see through a lot of other forum BS. Anyhoo, happy to have you!
Mon Feb 18, 2019 6:09 pm
I'm primarily a violin player, But the ss/bs is the only Overdrive i've ever loved. It just fits. The mini is fucking great, similar circuit I think? Funny story, I actually joined this forum because of the Fuck Pedal and it's ruined me for life. There was this octopus version Brian made and I could not get it out of my head. Day after I left music live, that exact pedal showed up on the B/S/T found here.

The one he made me was waaaaay scarier.
Mon Feb 18, 2019 6:13 pm
popvulture wrote:pink > punk
Yap from One Minute Silence did a record under this name. I did not hate the song I heard from it, at the time:
Mon Feb 18, 2019 8:21 pm
Hey dood! It's good to see an older ILFer back!