Thu Jul 30, 2020 6:10 am
Glad you're enjoying

Fri Jul 31, 2020 4:42 pm
Got myself a MAE Titan muff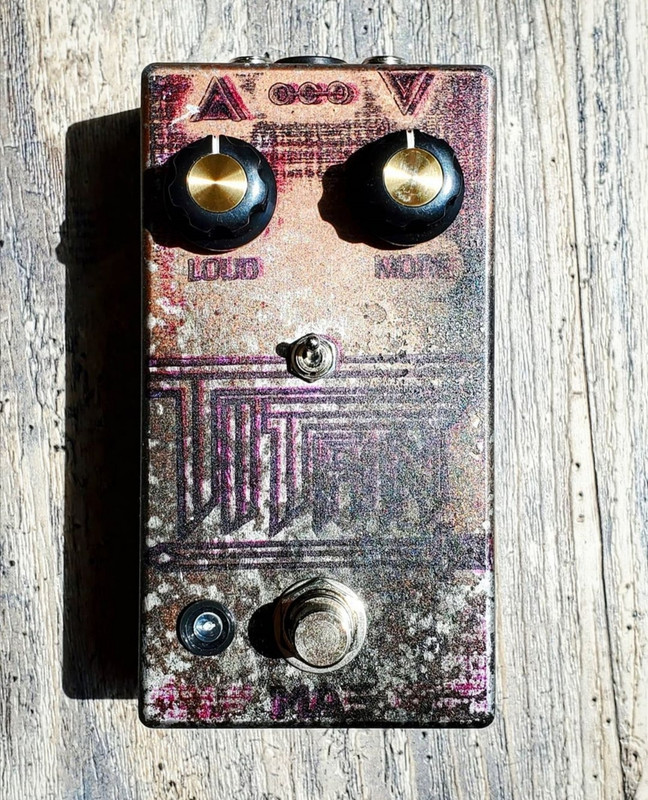 Fri Jul 31, 2020 4:43 pm

Fri Jul 31, 2020 4:44 pm
Don't know if it's that exact unit, but ya know, something like it.


Fri Jul 31, 2020 4:45 pm

Fri Jul 31, 2020 5:36 pm

Fri Jul 31, 2020 6:20 pm
Loving the finish on those
Fri Jul 31, 2020 6:46 pm
was just watching a demo of the titan!! sounds so good
Mon Aug 03, 2020 9:04 pm
HERE! and HOLY MOLY!!!!
Vongon Paragraphs
Tue Aug 04, 2020 12:58 am
Got a Titan coming as well! But I'm super stoked that I just snagged up a Skychord Cloudbuster. I am so pumped to play it. Definitely the 1 pedal I have seeked out the most the past couple of years. I can't believe I am finally getting one.
Tue Aug 04, 2020 4:21 pm
snagged a daphne blue coily to shave a little bit off the top o' the tele icepick

Tue Aug 04, 2020 8:25 pm
My current board is a MIJ BF-2 and a Veri-Tone Fuzz-Arka. I'm of a strong mind to sell the Fuzz-Arka for Keeley Loomer money, since it has a fuzz half and would knock out the bulk of my needs.
Wed Aug 05, 2020 3:57 am
Dandolin wrote:

snagged a daphne blue coily to shave a little bit off the top o' the tele icepick
Love the cable colour
Thu Aug 06, 2020 1:06 pm
I bought a new bridge pickup for my duo-sonic. a P90 in a strat size. expecting it to behave more rocking without being too rocking in the bridge now
Thu Aug 06, 2020 1:11 pm
yeah, that's a hard no to too much rocking in the bridge