Fri Sep 29, 2017 1:52 am
BetterOffShred wrote:Well I've been learning how to use it. The controls are actually really simple and basically let you dial in waves of rushing trem. The EQ is good, and right now I'm just running it through a practice amp till I can fire up the half stack tomorrow afternoon, but it's still full and clean. The wave knob is really cool, I'm not sure what I'm doing yet with it but you're basically just selecting a wave shape, but it's not like a click click.. It's infinitely adjustable do you're in a bunch of sweet zones. More to come! Thanks again Adam. I love it
The Wave knob is the same on my Copilot Broadcast. It was slightly irritating at first, but you get used to it in no time. If you want to know which waveforms can be selected, simply have a look at other Copilot pedals that have wave symbols for this knob (that would destroy the awesome graphics in this case):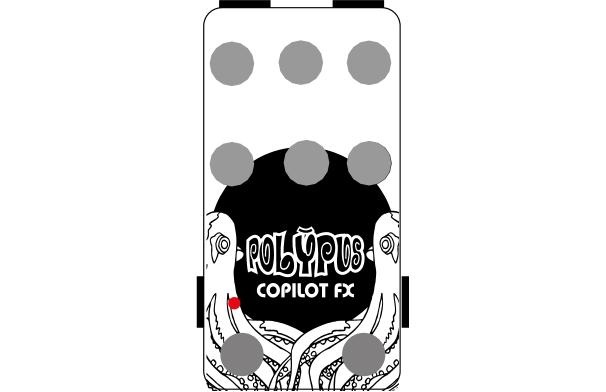 Fri Sep 29, 2017 11:15 am
Yeah I've been able to dial in some really cool rushing trem cascades with the different wave types, using the sequencer. The sequencer is obviously the part of this pedal that is completely new and something I've never dealt with before. You can select 3, 4 or 5 steps which is totally bananas. Then you can also flip through them with the momentary. . As I'm sure some of you may have noticed I started a thread a few days ago about building a Gristleizer, so I have that going as well, but it's a completely different animal. Lots of trem happening for me right now!

Fri Sep 29, 2017 1:23 pm
yes, once you get the feel of all the features it becomes very straightforward, i ended with different versions and ideas that i wanted to add but it overcomplicated the interface or the interaction with the user, and my fears that a 10 knob 5 toggles 3 footswitches and 3 extra jacks will keep users away.

there are some cool stuff, try tapping fast, and set the lfo to rate mode, and some steps set it for not so fast (we a couple in the fast mode and others in slow or medium range) and set the triangle wave or ramp up, it creates some ethereal swells. I also love to turn down all the way the lo and crank the hi, for some mesmerizing 60s warbler.

One idea, that never left me is the dual lfo, that i wanted to do earlier in the early stage, but with the sequencer and all the stuff it took some time to be able to dial properly, and that idea still haunts me everyday.
Fri Sep 29, 2017 1:55 pm
It's pretty badass man. Really, it is. As a dude who messes with building his own pedals, I had to open it up and look inside of course. Very clean and great wiring, quality components and the board looks fantastic too. It's just an all around really nice build. Hats off sir!.